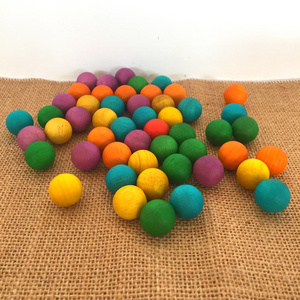 Coloured Wooden Balls
Beautifully finished set of 50 wooden balls. These balls are great as counters or for use on counting boards or counting trays. 
Made using plantation timber with non-toxic materials and food grade dyes.
Due to small pieces (approx 16mm diameter), this product is recommended for children aged 3+.

Note that the colours come at random assortment rather than an exact number of each colour.
---
We Also Recommend